LIST FOR SUCCESS
We tailor our listing service to market conditions and the circumstances of the property. In this current market of limited inventory and high numbers of foreign buyers with cash, we market our high end properties as follows:

Free staging makes the photos better and give a good first impression

Purposeful photos that entice more visits to the property

Frequent open houses

Targeted Facebook ads drive neighbors (homeowners and renters) to open houses

Website unique to your property for sharing on social media


Syndication of the listing to dozens of real estate websites

Listing on specialty websites:

Juwai.com: the principal website for Chinese buyers in Chinese

PCSing.com: for relocating military buyers

Listing on the Northwest MLS

Professional signs

NWMLS key box for secure showings

Recommendations on repairs and improvements


Assistance with contracts and negotiations. I advise. You decide.

STAGING AND PHOTOGRAPHY TIPS
| | | |
| --- | --- | --- |
| Fill the leading shot with blue sky - not the grey of the driveway. | Take photos before and after staging. Show off the shiny floors. | Show off the kitchen within the first three photos. Kitchens sell! |
| Mix in some close-up shots. Adjust the blinds for best light. Turn the water on for a little added interest. | What's the prettiest side of a new refrigerator? The inside! | After kitchens, bathrooms have the most visual interest. Put the toilet seat down please! |
| Exterior photos must be taken on a sunny day. During our 10 month rainy season, I'll watch the weather report and return multiple times to get good photos. The couple hours before sunset provide the most intense, interesting light. | People walk through houses in five minutes. Focus the staging on their first impression: usually the living and dining rooms. | I favor small furniture. The point is to add visual interest. You don't want something bulky that people have trouble maneuvering around. |
| Kitchens already have a lot of visual interest. Two knickknacks are enough. | I get a lot of compliments on my cookie jar. I always call out, "You can put the cookie jar in the contract!" | Look for opportunities to stage outside. |
| Don't forget the garage. Guys like garages! | Take some photos of the landscaping. | |
About Realtors Bob and Elizabeth (Wang Jen-Yee) Kelly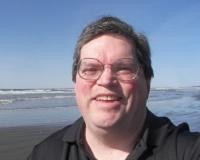 Bob is an eXpert buyer's agent with a special interest in travel and vacation homes. Bob and his wife Elizabeth (Wang Jen-Yee) are decades-long residents of Greater Seattle and the surrounding Puget ....