MILLIONSMAPPED MLS SEARCH PHONE APP
MillionsMapped is a free phone app used to search for homes for sale or rent locally or nationally (available in most states). MM uses accurate, up-to-date MLS data. You won't find any obsolete listings that sold weeks or months ago.
HOW TO INSTALL MILLIONSMAPPED
MillionsMapped works in cooperation with your favorite Realtor. Install the either by clicking on the link provided by your Realtor. This is mine, Bob Kelly in Western Washington:
http://bobkelly.wa.exprealty.com/app.php

Or find the app in the App Store or Play Store under the name "millions mapped real estate" from Kunversion, LLC. In this case, under the app's User Settings, add your Realtor's Agent Code. My agent code is A8844.
HOW MILLIONSMAPPED WORKS
Follow along with the screenshots below to see how the app works.
| | |
| --- | --- |
| Look for "millions mapped real estate" in the App Store or Play Store. Request the Agent Code from your favorite Realtor. (Mine is A8844.) | Click Near Me to see houses for sale near you. The app highlights most recent listings, shows schools, and can also switch to houses for rent. |
| Click on Draw. Here on the screen I drew an shape around North Tacoma - the most desirable area of Tacoma. Only homes within the shape will be shown until you hit Clear. | Click List to see a scrollable list of homes in the selected area. |
| At the upper right click on Heat Map Type. You'll find 9 choices. Here I chose "Popular", which indicates areas with the most page views. This popular area is centered on Ruston near Point Defiance Park with views of Commencement Bay. | Click on the magnifying glass at the upper right of the map. That brings you to the advanced search criteria. Here I'm searching for a fixer upper under $300,000 of a certain size. |
| Here I found a fixer upper in East Tacoma. | Click on the photo and you reach the MLS details of this property. |
| You can cycle through all of the photos for this fixer upper. Looks like some cabinet doors are missing in the kitchen. | Under User Settings you'll find the place to enter your favorite Realtor's Agent Code. |
| The brackets < > at the upper left of the map reaches a menu. The My Agent menu item brings up the contact info of your favorite Realtor. Buttons are provided to initiate a call, email, or text to the agent. | For homeowners the app has a My Home's Value feature. You can search for any home by address there. |
| The app is national. Let's suppose I'm selling a house in Tacoma, Washington and moving to Henderson, Nevada. The app lets me monitor both markets. Or I might help a friend or relative go house shopping in a remote market. | |
Install the app now!
http://bobkelly.wa.exprealty.com/app.php

About Realtors Bob and Elizabeth (Wang Jen-Yee) Kelly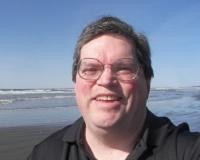 Bob is an eXpert buyer's agent with a special interest in travel and vacation homes. Bob and his wife Elizabeth (Wang Jen-Yee) are decades-long residents of Greater Seattle and the surrounding Puget ....