FACEBOOK WORKPLACE

EXP Realty is the first and largest real estate brokerage to adopt Facebook Workplace for company-wide and cross-state communication and collaboration. Facebook Workplace is a private version of Facebook within a company. It's been observed that Workplace increases collaboration, reduces isolation of telecommuting or remote employees, and reduces interruptive email traffic.
In this instance, my colleague, Don Lawyer of Arlington, Texas, reached out to say he had clients moving to my area. They already had their house in Arlington under contract to be sold. These clients were a trio of Texan dogs, Bandit: a Miniature Australian Shepherd, and a pair of chihuahuas, Minnie Mouse and Sienna. The trio were relocating with their human companions, Brad and Nicole. I was surprised that chihuahuas would prefer the rainy Seattle climate to Texas, but they seem to have reasoned that better high tech job opportunities for their humans would lead to a higher quality of daily dog food - likely from Whole Foods.
PRE-PLANNING: TRAFFIC AND NEIGHBORHOODS
2/15/2018: We got to work right away with pre-planning. The Amazon HQ sits right in the middle of the most expensive area of Seattle, and lies fairly remotely from any affordable areas. I first of all informed my clients about alternative transportation options to driving an automobile. Those options were:
Some of these might be used in combination; such as, a county vanpool to a light rail station or SLU shuttle pick up point.
The Washington State Department of Transportation publishes some useful tools for commuters:
I inquired whether Amazon would allow telecommuting or a flexible work schedule - like 4 ten hour days. But none of that was possible. The job required Brad to be on site 5 days per week.Still, the travel options opened up housing possibilities in suburbs to the north, east, and south of Seattle. We were also going to look at smaller properties within Seattle itself.
I setup Brad and Nicole with several custom searches in the NWMLS of houses, townhouses, and condos in various cities. The chihuahuas were letting Brad and Nicole take the lead in the house search. The NWMLS provides better search tools to agents than are available to the general public. Agents who are well-trained in the software can save their clients lots of time.An example of a custom NWMLS agent search with complex criteria would be:
Within 3 miles of the Lynnwood Amazon bus stop, 1,300+ SF, 1.5+ bathrooms, 4,000+ SF lot, house or townhouse, < $750,000
TIGHT INVENTORY AND A SELLER'S MARKET
At this time in early 2018, inventory was very tight and seller's were in control of the sales situation: often setting a deadline to review offers and making buyers compete in multiple bidding situations with escalation clauses and waiving typical contingencies.I'll repeat here an email I sent to Brad and Nicole with ways to cope with a seller's market:
Ways to deal with tight inventory and multiple offer situations:
1. Buy new construction.
Builders take buyers on a first-come-first-serve basis. Whoever puts down a deposit first gets a particular lot. The way the builders benefit from rising prices is that they only release a few lots at a time, and the next group of lots will cost more.
2. Use an escalation clause.
You might bid $500,000 on a house up to $600,000 in increments of $5,000. If somebody else bids $525,000, you get it for $530,000. Escalated bids $100,000 over the list price are becoming common in hot areas.
3. Offer extra earnest money.
Offer non-refundable earnest money. Offer 1 to 3 months of free rent to the seller for a leisurely move out. Waive the inspection - that's becoming almost expected.
4. Write lots of offers.
Write simultaneous offers. Some buyers will fail to get financing and sellers will come back to you. I had a client lock up three townhouses in Lynnwood simultaneously - they were all relatively similar. Then we cancelled the two we didn't like. In this case, we can't waive the inspection because this is your way out.
5. There is a shortage of appraisers currently.
Appraisers are hired by you to verify to the bank that the house is worth at least what you are paying for it. Under the Dodd-Frank law, lenders are not allowed to choose appraisers directly, but must work through third party companies. Appraisers are charging extra fees to expedite their work - they are charging double what they used to make. So the main delay in a loan may come from the lender's policy about appraisers. If they are willing to pay the extra fee and if they work with multiple third party appraisal companies, they have the best chance of getting an appraisal done in a timely manner.
I recommended Joe Jonart at Bank 34 to Brad and Nicole. I knew Joe could close a loan on time. He is all the time taking over problem loans that are turned down at other banks. They ended up using Joe for this transaction.
WHIRLWIND WEEKEND TOUR
2/23/2018 to 2/25/2018: Next we planned a whirlwind weekend tour of as many houses as we could possibly visit in a three day weekend. I blocked this weekend on my calendar for them. We picked out houses from Lynnwood to Puyallup - a 53 mile span.
By the way, if you want to tell a Washington native from a non-native, ask them how to pronounce Puyallup (pyoo - AL - up).
FRIDAY 2/23: Brad and Nicole didn't want to waste any time, so they zipped right from the airport at SeaTac to Burien to meet me. On this day we covered houses in Burien, South Seattle, and Central Seattle. They liked a couple of the South Seattle houses, but not the neighborhoods so much. I had planned to stop here, but they were very interested in houses in Brier and Lynnwood way to the north, so we zipped up that way. Brad had his eye on a house in the Winesap Grove development by DR Horton in Lynnwood that was walking distance to the Amazon shuttle pick up point in Lynnwood. This was the last house we visited this day. After I left them, Brad and Nicole drove around Lynnwood on their own to get a feel for the area.

SATURDAY 2/24: On this day we planned to cover mostly new construction in South King County. The attractive thing about purchasing new construction is that the builders generally take clients on a first-come-first-serve basis. No bidding wars erupt as at resale houses. We found a very beautiful houses by Schneider Homes that we all fell in love with. The blue cabinets in the kitchen really stood out. Schneider had design features we had not seen elsewhere. For the moment, the Schneider house with the blue cabinets ranked as our favorite.
After some reflection Saturday evening, Brad and Nicole decided they liked the DR Horton house in Lynnwood best, and they wanted to prepare an offer on it. They liked the look of Lynnwood, they had owned a DR Horton house before in Texas, and Brad especially liked being close to the Amazon shuttle stop.DR Horton required an offer sheet rather than a full contract, so we got this ready and signed. DR Horton had indeed setup a multiple bidding situation on the four remaining homes at Lynnwood Winesap Grove. The deadline was the next day at 4pm. We planned to see some more houses on Sunday, and if we didn't find something we liked better than DR Horton, I would submit the offer sheet by the 4pm deadline. The offer sheet didn't have it by default, but I wrote in an escalation clause. We were willing to bid up to $825,000 - higher than our former budget of $750,000.
SUNDAY 2/25: This was the day of decision. We met back in the north and toured a few houses in Edmonds and Lynnwood. And wouldn't you know it? We found another "favorite" house. This was a very fine, newly constructed, and complete house by Pacific Height Homes. It sat across the street from Lake Serene in North Lynnwood. The quality of the interior finish was much better than DR Horton, in my opinion. It fell in the Mukilteo school district, which had a much better reputation than the Edmonds SD that encompassed Winesap Grove.We decided to make an offer on both houses: Lake Serene and Winesap Grove. Now the negotiations began!
MULTIPLE OFFERS AND MULTIPLE NEGOTIATIONS
I have long been of the opinion that if sellers can set deadlines and collect multiple offers at the same time, then buyers can write multiple offers. By putting a lot of offers out there, you'll often get a house on the rebound when some other buyer cancels a contract or can't get financing.
2/26 MONDAY: This was the day when both sellers were going to review our offers. At Winesap Grove it was definitely a competitive situation with multiple offers expected. We had used a strong escalation clause. At Lake Serene we had an unusual situation with a clear field all to ourselves. The previous listing agent had done a spectacularly poor job of marketing the three Lake Serene houses. The new listing agent - a guy I happened to know - was taking over the listings this very day - a circumstance that nobody else knew about.By the late afternoon, we were informed that we had won both houses. The Winsap Grove house had escalated up to $810,000. We got Lake Serene for $795,000, which I thought was an excellent deal.The buyers decided to sleep on it. I strongly advised that they take Lake Serene as the better location and high quality house.
2/27 TUESDAY: In the end, the short distance to the shuttle stop and their comfort and past experience with DR Horton won out. The Lake Serene house was a 6 mile drive away from the shuttle stop. This day I had the tricky task of explaining to the Lake Serene listing agent why we were cancelling.Then we proceeded with DR Horton. It took them a full week to give us a complete real estate contract, which worried me a bit. But in the end they were honest and kept the house for us.
CONSTRUCTION AND FUNDING
Most of the work after this point belonged to the builder - who had to complete the house - and Joe Jonart at Bank 34, who had to get the loan approved. It so happened that this Winesap Grove neighborhood was very near to Joe's office, so he stopped by a few times to check on construction.The transaction was smooth sailing from this point on to the completion of construction and closing on 6/20/2018. The DR Horton staff and their escrow partner very professional and communicative, keeping us informed at every step. Construction was slightly delayed over a back order of windows, but Brad and Nicole were flexible.
About Realtors Bob and Elizabeth (Wang Jen-Yee) Kelly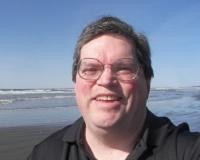 Bob is an eXpert buyer's agent with a special interest in travel and vacation homes. Bob and his wife Elizabeth (Wang Jen-Yee) are decades-long residents of Greater Seattle and the surrounding Puget ....