WHAT IS INBESTMENTS.COM?
Inbestments.com is a very clever website that searches the MLS for the best flips for investors and buy-and-holds for landlords. You can switch between flip or hold analysis and modify all assumptions and costs. The product has a very rich portfolio evaluation feature, showing a landlord what the value of his or her investment will be over a 30 year period. Inbestments.com has a unique Smart CMA technology, which knows through analysis of 20 years of historical data how to adjust any nearby house to be a comparable sale for any other. For example, Smart CMA can calculate with some accuracy what the value of a 1 car garage might be in a particular neighborhood. This should make Inbestment's estimates of the value of houses more accurate than other systems. Even an ordinary owner-occupier buyer could use Inbestments to understand if he or she is overpaying or getting a good deal on a house they might want to buy.
There's more to the system, such as a financial planning interview, but Inbestments.com explains itself very well, so have a look:
HOW TO SIGN UP FOR INBESTMENTS.COM?

The system is free to use for the buyer. Buyers need to find a Realtor to sponsor them into the system. My registration link is the following: Inbestments.com with Bob Kelly, Realtor.
NORTHWEST MLS IN WESTERN WASHINGTON
The system only supports the the NWMLS in Western Washington at this time of writing (December 2017). But support for more MLS's will be coming.
About Realtors Bob and Elizabeth (Wang Jen-Yee) Kelly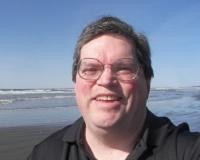 Bob is an eXpert buyer's agent with a special interest in travel and vacation homes. Bob and his wife Elizabeth (Wang Jen-Yee) are decades-long residents of Greater Seattle and the surrounding Puget ....