DOWN PAYMENT ASSISTANCE ELIGIBILITY QUESTIONNAIRE

DOWN PAYMENT ASSISTANCE, DISCOUNTED LOANS, AND MORTGAGE TAX CREDITS
Little known to most home buyers or even real estate agents, billions of dollars in financial assistance is available from housing authorities, charities, community development departments, non-profits, and employers. There are three main types of assistance:
Down Payment Assistance - A few thousand up to $50K could be available to cover your down payment, often closing costs, and sometimes repairs and other costs. Sometimes these are outright grants, sometimes they are forgiven a portion each year you occupy a house, and sometimes they get paid off when you sell as a 2nd or 3rd lien.

Affordable Mortgages - Usually available from state housing authorities or the USDA in rural areas. These are discounted mortgage loans that lower your payment or give you more buying power.

Mortgage Credit Certificate - These are tax credits up to $2,000 per year that you can take off of your tax due for the life of the loan. Excess amounts over $2,000 become a tax deduction, reducing taxable income.
These programs can sometimes by layered: you might qualify for two or three programs together.
WHO IS ELIGIBLE FOR DOWN PAYMENT ASSISTANCE?
To find out if you are eligible, simply click this link and answer the short questionnaire: DOWN PAYMENT ASSISTANCE ELIGIBILITY QUESTIONNAIRE
The programs vary widely, but common requirements include:

You must intend to occupy the home.

You must qualify for a primary mortgage. Although, this assistance is going to make that easier.

Most programs are for first-time home buyers. Anybody who hasn't owned a home in 3 years is considered "first-time". However, there are programs in all states for repeat buyers.

You will attend a first-time buyer class. Increasingly these are available online.

Some programs are targeted at distressed areas.

Some programs are targeted at the military or other professions: teachers, firefighters, health care workers, police officers, and municipal workers.

Programs are available for the disabled or family members living with the disabled. Funds may be available for accessibility alterations.

There are usually income limits and purchase price limits, but these levels rise for expensive markets.

A minimum investment by the buyer may be required: as little as $500 up to 1% of the purchase price.
Just fill out the questionnaire and you'll find out what is available in your area: DOWN PAYMENT ASSISTANCE ELIGIBILITY QUESTIONNAIRE
GOOD LUCK!
About Realtors Bob and Elizabeth (Wang Jen-Yee) Kelly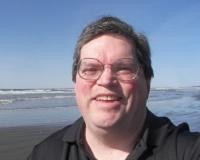 Bob is an eXpert buyer's agent with a special interest in travel and vacation homes. Bob and his wife Elizabeth (Wang Jen-Yee) are decades-long residents of Greater Seattle and the surrounding Puget ....