Our Buyer Agency Service

We help buyers in many ways to quickly narrow down their property searches and get into a home quickly:
Expert searches with daily or immediate alerts of new matches: The NWMLS gives agents search capabilities that aren't available to the general public. It's surprising, also, how many agents don't understand the NWMLS tools and don't use them effectively. Bob was a programmer for 25 years before real estate, so he dives into and quickly grasps any new software feature.
Our expert local knowledge infuses your search with insights about school districts, traffic patterns, and other factors that don't show up in the typical online property search.
When a buyer is out of state or away on a trip, we can preview properties for you and send a set of realistic photos (200+ sometimes) and videos. We'll call out any defects - unlike the listing agents.
We can recommend trusted professionals to help complete the transaction: inspectors, title and escrow, contractors, and others.
We write up the contracts, sign you electronically, and handle communication with the selling side.
The best feature of our buyer services is that they are free to you! The sellers pay commissions.
About Realtors Bob and Elizabeth (Wang Jen-Yee) Kelly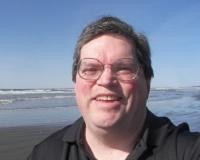 Bob is an eXpert buyer's agent with a special interest in travel and vacation homes. Bob and his wife Elizabeth (Wang Jen-Yee) are decades-long residents of Greater Seattle and the surrounding Puget ....