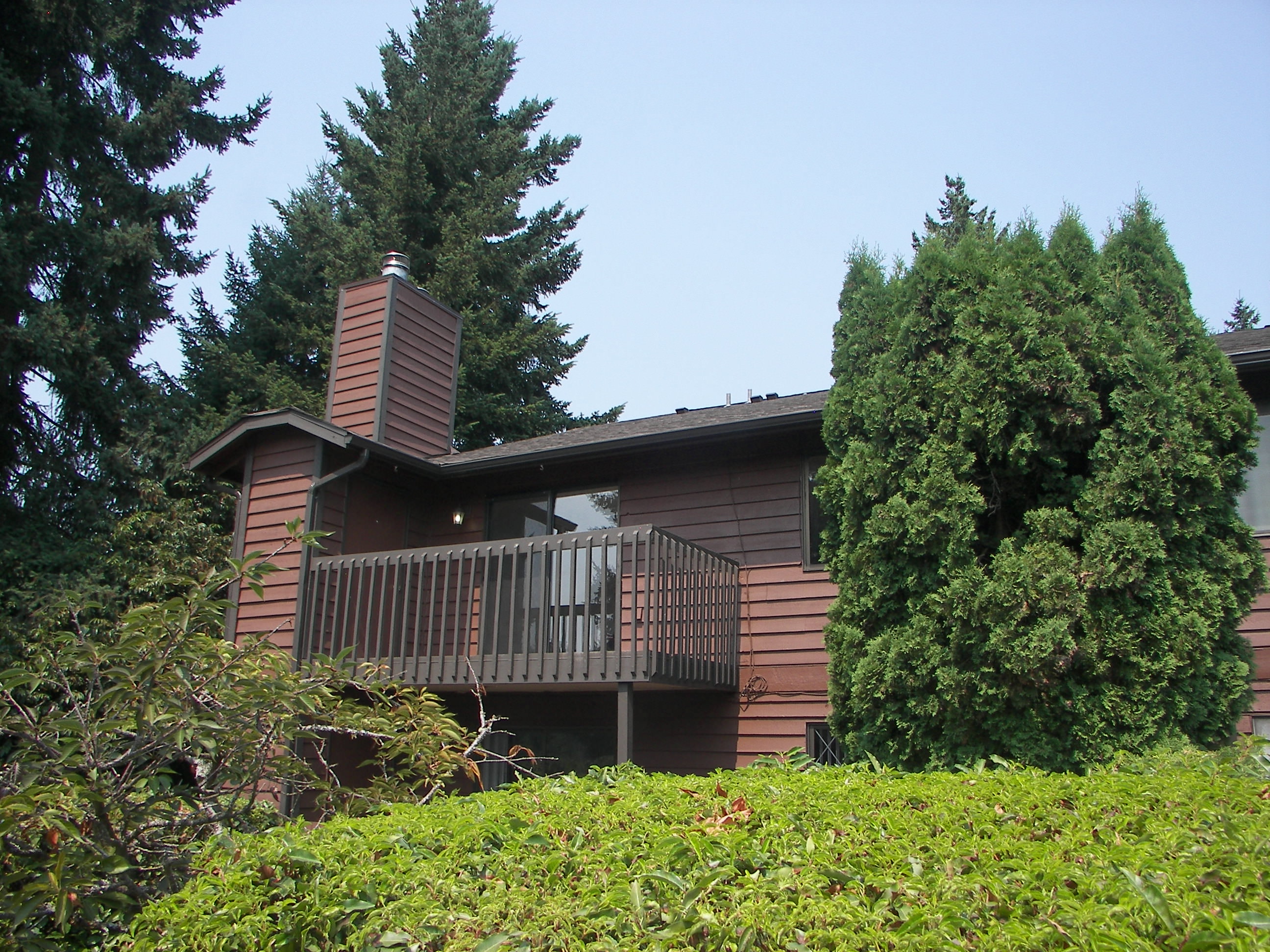 RIDE IN THE REAL ESTATE TIME MACHINE

I wish I could whisk my clients today in a time machine back to 2011 and 2012 to purchase homes at low prices. This seller picked up this nice Microsoft area condo from a bank for $156,000 in 2012 from a bank. It was in good condition at the time. The HOA and the sellers have made some significant upgrades in the past 5 years:
New roof

Reconstructed deck

Removal of popcorn ceilings with asbestos and application of new texture

New carpeting

Fresh interior paint
Prices in Bellevue (across Lake Washington from Seattle) have been charging right up since the low point of November 2011. We sold this condo ultimately at $377,440.

WHY BELLEVUE?
What attracts buyers to Bellevue? Firstly, it is the reputation of the public schools. The Bellevue School District high schools regularly rank highly in national lists published by US & News Report and others. At this time of writing, Bellevue's International School ranks #2 in Washington and #42 nationally. The International School has a unique seven year program focusing on gaining fluency in French. The private French Immersion School of Washington feeds into the program with French immersion instruction from Kindergarten (or rather ecole maternelle). Bellevue has other innovative programs such as the longest-running and most successful Spanish immersion program with instruction K to 12. My kids attended that program through the 7th grade and one of them became very fluent later in high school, later volunteering for two weeks at a Mexican orphanage in Merida.
Bellevue has an award-winning park system with 50 parks and a network of trails within a relatively small area. The finest botanical garden in Washington state is included in the park system. The natural setting is very beautiful, being bounded by two major lakes - Washington and Sammamish - and with two mountain ranges in view (Cascades and Olympics). There are lots of opportunities to buy properties with fine views in Bellevue of lakes, mountains, the city, or a combination.
The King County library system - which excludes Seattle - is the second or third busiest library system in the whole country (depending on how you count busy-ness of a library system). Seattle also has a fine library system with its flagship, architecturally significant Central Library.
Bellevue has a vibrant Downtown district with skyscrapers, major employers, and the region's major shopping mall, the Bellevue Square Mall. Major festivals in Downtown Bellevue attract 60,000 or more visitors: July 4th, the Bellevue Arts and Crafts Festival, Christmas lights at the botanical garden, and more.
Bellevue is ethnically very diverse. I think this was driven by hiring at Microsoft and other high tech employers. I read that 40% of Bellevue residents were born outside of the US. Through my work and friendships I've become personally aware of large communities of Chinese, Indians, Russians, and Romanians.
EXP REALTY LISTING SERVICE
I thought it would be fun to read back through old emails and recount the services I have provided these sellers.
Firstly, I sold them this condo back in 2012 at a bargain price of $156,000. It was bank owned and in good condition.

A year before the sale we met and talked about selling. The family stays in Bellevue for the schools. The Dad commutes 70 miles every day to Tumwater, where he works for the State. We discussed possibly moving to Thurston County, but they ruled it out.

Next, we tried to buy a house for this family in Bellevue at the $600,000+ level. A house we made an offer on at $599,000 - and it was a fixer, no updates since the 1970s - attracted 25 offers and probably went $100,000 over list price. We offered $34,000 over list price, but that was not nearly enough.

We looked at a Bellevue townhouse, but they decided not to make an offer. It was clear it would attract another bidding war.

I didn't hear from them for a while, and then in the spring of 2017 they told me they were ready to sell the condo. They had moved into a larger Bellevue rental house.

We met at the condo again and discussed pricing, sales strategy, and what improvements to make. That's when we decided to replace the popcorn ceilings, replace the carpets, and paint the interior.

My wife and I brought through a Chinese-speaking contractor for a quote, but the sellers chose another one. It's hard to find a contractor these days and there are no bargains. All the contractors are busy.

I wrote up the listing contract. I contacted the title company to get preliminary title commitment and the full legal description (a necessary part of any real estate contract).

I arranged for staging of the condo, as you can see in the photos. That turned out very well.

I took the photos. I have a wide angle lens and a good eye for composing shots. The stager left a cute carving of a sandpiper. I played a little game, moving the sandpiper from room to room, so that it appears discretely in several shots.

On the listing date, I took the final photos, put up a sign, and hung a keybox. We then had a late night discussion of pricing. We had thought $360,000 would be about right a few months ago, but prices in Bellevue have continued charging right up. We only see one competitor at $390,000 and it is smaller, so we decided on $399,950 and are hoping for multiple offers. Could we get $425,000 in this crazy market?

Finally, I activated the listing and started marketing on social media (including this blog post).

Well, we did not get those multiple offers. From the open houses during the first weekend, I got the following feedback: people don't like the rental cap, people don't like dues over $500, and the road noise bothered a lot of people.

The condo languished on the market. 30 days passed and the stager took the furniture away. By now, hardly any agents were bringing buyers through.

So we came up with a new plan. I would hold frequent open houses. They were always well-attended. We would start dropping the price very gradually. The sellers had removed the old blinds when painting the interior, so now they put up new blinds. They didn't help with the noise, but at least you could shut the traffic out of sight. I learned from the neighbors that the HOA would replace the windows next year without a special assessment, so that held out the hope that the noise might be blocked a bit better. Finally, we offered a $2,500 credit toward the HOA dues.

Success! We thought. A gentleman at an open house told me he would buy the condo. He would use me as his agent. Then he dropped out of communication. I learned later that the very next day his employer announced their intention to relocate him to Portland, Oregon. He took the job for the same salary and a higher title.

A few more weeks passed. Finally, in our 7th week on the market, an agent brought us a solid buyer. I don't know anything about this buyer personally. Perhaps he is hard of hearing. The offer was $375,000 less 2% toward closing costs. I counseled my sellers that a buyer asking for closing costs probably really needs the closing costs in order to qualify for the loan, so it is best to counter back on a different term. We countered back at $378,000 less 2% closing costs, and this was agreed all around.

The next round of negotiations started over the inspection. The buyer asked for four minor repairs. We agreed, however, when we brought our handyman through, he disagreed with two of the items as being unnecessary or misdiagnosed. So we proposed a small $200 credit toward repairs, and the buyer took it. The buyer can make those repairs at his discretion.

A final hitch: the appraiser noticed that the hot water tank had no earthquake straps. The seller decided he would do the job, but after a day and a half of work, he gave up. He's a software guy - no handyman. The buyer's agent then volunteered to take over the job for free, using a handyman who owed him a favor. I'm sure the job was done in 20 minutes. The appraiser then had to return for a $175 fee to verify that the straps were in place. The buyer got to pay for that.

We had a deadline looming: the husband on the seller side was flying to India on the closing date. But the final week went smoothly, the sellers were signed in advance, the appraiser did her job, and everything closed on time.
TESTIMONIAL FROM MY REPEAT CLIENTS
Sayali and I visited the condo on the last day before closing, and she let me record this nice video testimonial.
Transcript:
Bob: Hello Sayali. This is your last visit to your condo. How do you feel?
Sayali: Well, I am thrilled for the deal. And also I feel a bit sad for leaving this condo. We lived here for almost 5 years.
Bob: And I helped you buy it back in 2012. Right?
Sayali: Of course! Of course! And it was a good deal.
Bob: Oh, yeah. An excellent deal. So, tell me, were there challenges in selling this condo?
Sayali: Yeah, a little bit. The only challenge, I think, here it was the noise because it is a little bit near the road side. But other than that, I don't think so they should have any problem as the condo itself is in good condition and also airy and spacious.
Bob: So, we went through and agreed on repairs to make?
Sayali: Yeah, a little bit repairs.
Bob: So how was my service to you? Were you pleased?
Sayali: Oh yeah. A lot. And definitely I will recommend you to any of my friends.
Bob: All right, I would appreciate that. Thanks a lot.
NOTTINGHAM CONDOMINIUMS IN THE MICROSOFT / CROSSROADS NEIGHBORHOOD
Nottingham Condominiums is a 58 unit complex located between Microsoft to the north just a half mile away and Crossroads Mall and community center just to the south on 156th Avenue. Crossroads features a lively ethnic food court like no other in the Seattle area and live music on Fridays. A movie theater, numerous restaurants, and plenty of shopping are all within walking distance (not that anybody walks in Bellevue). Nottingham features a community clubhouse and outdoor swimming pool. Each unit gets two parking spots - one under a carport. Most units are 1,187 SF two bedroom, two bathroom, single level condos. There are a few townhouse style units over 1,400 SF.
At this time of writing (July 2017), the rental cap had been met with a long waiting list, so it would not be advisable for an investor to purchase there. The HOA has been boosting its financial reserves and updating the buildings. The upper decks have been replaced and a new roof put on in July 2017.
Two major bus lines run by right outside: #245 and the Sound Transit B Line.
LET'S PLAY A GAME! CAN YOU FIND THE SANDPIPER? HOW MANY TIMES?
SEE ALL BELLEVUE TWO BEDROOM CONDOS FOR SALE
Click here for all the results
About Realtors Bob and Elizabeth (Wang Jen-Yee) Kelly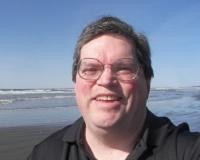 Bob is an eXpert buyer's agent with a special interest in travel and vacation homes. Bob and his wife Elizabeth (Wang Jen-Yee) are decades-long residents of Greater Seattle and the surrounding Puget ....