After a mix up over dinner reservations, my wife and I had a couple of hours to kill in Downtown Everett.

Cheap Dinner in Everett
We started off at the Bento Factory. We always default to Asian restaurants anywhere around Puget Sound. It was cheap eats and good. I can recommend the Korean Bulgogi. They had a wide selection of sushi we'll try next time.

Puget Sound Waterfront Park
My next thought was, "Where can we get a view of Puget Sound?" A quick check of the map brought up Howarth Park. The drive there crosses beautiful South Forest Park with its Old Growth (or second growth?) towering fir trees. From the Howarth parking lot we crossed a pretty stream, and shortly thereafter noticed a mother bird feeding its squawking chicks hidden down a hole. Further on, 48 steps brought us to a marvelous viewing platform overlooking the waters, promontories, and forests of Puget Sound.
Here we were reminded again how special it is to live in Western Washington.
Jackson High School 2017 Graduation
Congratulations to the 2017 graduating class, my niece Raquel among them. One speaker enjoined the graduates to get out of their comfort place and take a chance - that is where the MAGIC happens!
See Affordable Everett Water View Homes

Click here for all the results
About Realtors Bob and Elizabeth (Wang Jen-Yee) Kelly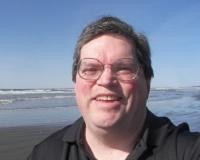 Bob is an eXpert buyer's agent with a special interest in travel and vacation homes. Bob and his wife Elizabeth (Wang Jen-Yee) are decades-long residents of Greater Seattle and the surrounding Puget ....