It's become our family tradition to watch Independence Day Fireworks at the Bellevue Downtown Park across the street from Bellevue Square Mall. The park was recently completed - it used to be a 3/4 circle with an interior canal and waterfall. It is now a complete circle and the playground has been significantly upgraded. In fact, it's one of the most creative playgrounds I've seen anywhere. It made me wish our kids were little again. (All we've got are jaded teens and young adults who know more than we do.)

And over the years I have honed a brilliant technique for avoiding wait times and discomfort at this event that attracts 60,000 people. I will share that technique with my loyal blog readers at the risk of making my secret grove overcrowded.
The Secret Grove and the Crowd Avoidance Procedure
The procedure goes like this:
Drive to Bellevue Square Mall and park in the garage in the shade and near an exit.

Activities start at 2pm. Enjoy the music, playground, bouncy houses, and overpriced food, if you like and if you have some kids in tow.

In the late afternoon, take the bus home. We happen to live directly on a bus line from the Downtown Bellevue Transit Center. I was pleased to learn that King County Metro has a new app that lets you pay and validate a ticket. You no longer need exact, physical change. It's called the Transit GO Ticket.

In the evening - 8 to 9pm - take the family back downtown either by bus or by somebody willing to drop you off. Each person should bring a folding chair, water bottle, and light jacket.

The best drop off point is 105th Ave NE just off of NE 4th St. From there walk due west to the corner of NE 4th St and Bellevue Way. This is the NE corner of the park.

Right at that corner is a grove (an open area surrounded by trees). If you sit at the east side of the grove and look West and slightly North, you will have a fine view of the fireworks above the tree line.

While you are sitting there in comfort, thousands of people will walk past you and proceed to the giant circle where 60,000 people have gathered. The latecomers aren't going to find a very good spot to view the fireworks.

At 10:00pm a warning shot is fired.

At 10:05pm the fireworks start. The Bellevue Symphony Orchestra will be playing and you can hear them from this location in the secret grove.

The finale starts about 10:15pm. That's a good time for photos.

The fireworks stop at 10:20pm. Now the big rush to get out of the park begins. DON'T GO TO YOUR PRE-POSITIONED CAR YET!

Go back to the corner of NE 4th St and Bellevue Way. Walk north on Bellevue Way. The Cheesecake Factory is open until 11pm. Enjoy some pasta and/or cheesecake. If you go straight to the car instead of the restaurant, you will sit in the garage for an hour.
I'll hope to see you there next year! But not too many of you.
See Condos in Zip 98004 with Good Walkability
Click here for all the results
About Realtors Bob and Elizabeth (Wang Jen-Yee) Kelly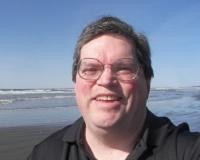 Bob is an eXpert buyer's agent with a special interest in travel and vacation homes. Bob and his wife Elizabeth (Wang Jen-Yee) are decades-long residents of Greater Seattle and the surrounding Puget ....