WEST SEATTLE GEM. A TOTAL REMODEL.

I recently held open this beautifully and totally remodeled house at the south end of West Seattle. Even the wiring and plumbing was replaced. A talented designer was obviously involved in the project and created an inviting main living floor open for entertaining. Upstairs is a marvelous master suite with walk-in closet, very pretty bathroom, and french doors opening to a large deck with peek Puget Sound view. Nearby the second bedroom has its own attached bathroom. Downstairs is a private bedroom a teen would love for its distance from the parents.
Outdoors the house has two levels of decks at the back - a great party area. A long driveway - unusually for Seattle - creates off street parking for up to 10 vehicles, ending at a two car garage.
Everybody was puzzled why the house stayed on the market over 80 days. Most nice houses these days in Seattle are selling in the first week with multiple offers. My best guess is that the stairs were rather steep and the arrangement of the bedrooms didn't work for everybody. Many clients would have liked a bedroom on the main level.
DID YOU KNOW? AGENT ADVANCED SEARCHES.
The Northwest MLS makes advanced search tools available to agents that the general public can't access? There are hundreds of data fields agents can search on. A bedroom on the main floor is one of those fields. If you'd like a custom, automated search of homes with bedrooms on the main floor (or many other factors) for any given area, give me a holler and I'll set it up for you.
JUST LISTED WEST SEATTLE HOMES
Click here for all the results
About Realtors Bob and Elizabeth (Wang Jen-Yee) Kelly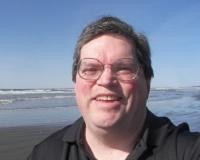 Bob is an eXpert buyer's agent with a special interest in travel and vacation homes. Bob and his wife Elizabeth (Wang Jen-Yee) are decades-long residents of Greater Seattle and the surrounding Puget ....